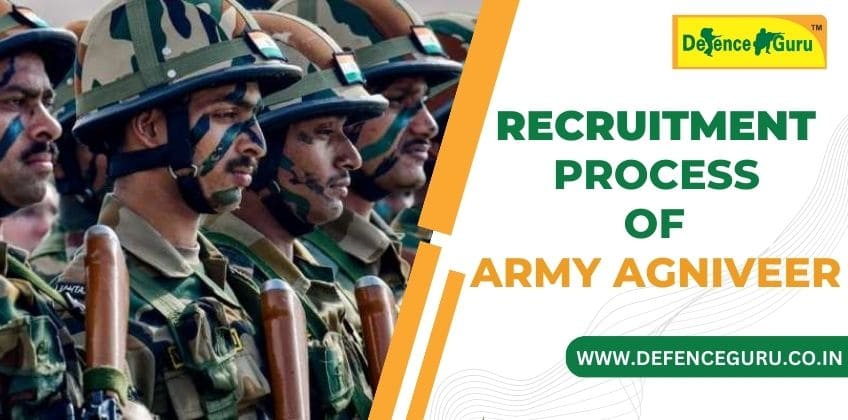 Indian Army Changes Recruitment Process of Agniveers
Indian Army has changed the recruitment Agniveer Recruitment Process. Now, Candidates will have to give an online common entrance examination (CEE) first. After the online common entrance examination, physical fitness tests during the army rallies will be conducted. This new recruitment process shall be implemented for upcoming Agniveer recruitment processes in 2023. Under the previous recruitment scheme, a total of 19,000 Agniveers have joined the Army and 21, 000 Agniveers are undergoing training.
Previous Selection Process
Under the previous selection process, physical fitness tests were conducted firsts in the army rallies followed by an exam. Under the physical fitness test, 1.6 Km of running and Beam Pull Ups were conducted. After this physical fitness test, medical tests were conducted. Candidates had to appear in an exam after physical fitness tests and medical tests.
Agniveer Exam Pattern under Agniveer Recruitment Process
Under the new recruitment scheme, an online exam will be conducted. A negative marking will be of 0.5 Mark for every incorrect answer in the Army Agniveer Exam. The exam pattern of the Agniveer exam is the following as-
| | | |
| --- | --- | --- |
| Subjects | Questions | Marks |
| General Knowledge | 05 | 20 |
| General Science | 05 | 20 |
| Computer | 05 | 20 |
| Maths | 10 | 40 |
| English | 25 | 100 |
Physical Fitness Test under Agniveer Recruitment Process
Running

Beam Pull-Ups

Time

Marks

Pull Ups

Marks

5 Minutes 30 Seconds

60

10

40

09

33

08

27

5 Minutes 31-45 Minutes

48

07

21

06

16
The new recruitment process will be implemented in the upcoming Agniveer Recruitment Process. According to Army, Exam will help in the screening of a large number of unwanted candidates and Army will save administrative and logistical costs. Earlier, a large number of candidates used to come for Army Rally and the Army had to put a lot of resources into conducting the rally.
Read More:
Army weight and height requirements for Female