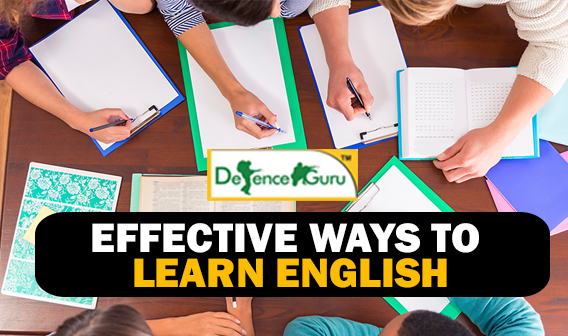 Dear Students,
It is often a topic of discussion among students and professionals to have easy steps for English Communication. We ask others too for their opinion on this. If we understand some integral concepts that will definitely help us to make our communication effective. These concepts are concerned with self counseling techniques. One should analyze the discussed techniques carefully to have self assessment and should work accordingly for the improvement.
How to gain self confidence in English
People find the scenes which we project them. If we project a scene of confusion and negativity, the impression will also be in negative direction. There are cases when people say that their weak area is English communication, this feel does not enable them to proceed with confidence. Each time they cut a sorry figure in front of others. One should be confident to present the ideas. The impact of mind makes you think what action you take.
If you are asked your command on English, you should reply positively. Despondent ideas will not make you confident for it. One should think on this factor very minutely that English language has many things to improve like vocabulary, sentence formation, pronunciation, fluency, accent and many other topics. At a time, getting command in all of them will not be possible. So one should move on slowly and confidently. Â If we consider our level down, our projection would not be good and it will remain our weakness forever. I believe that if one is committed to learn, he will definitely make it possible provided that way of persuasion should be positive.
There is an easy idea of learning i.e. keep implementing the available information and keep exploring for unavailable information. This is actually the root level method by which one can make it feasible. Exploring the unavailable information will always make you knowledgeable whereas utilizing the existing skills will make you exercise. This exercise will definitely assist you to develop confidence of communication.
How to sustain in competitive environment:
Although it becomes challenging to find a survival with these learning phases so one should have strong conviction to strengthen. One should not have inferiority complex while talking to others. One should take it as the matter of pleasure that at least at some level the improvement is there. Be open to accept your feedback from others if logical. This learning attitude makes you improve on your weak points. It is better to be in action rather than being in passive state. If you get opportunity to meet a person who has better level, always keep in mind that improvement is possible with higher category not with lower category. Getting higher category for more clarity is a matter of pleasure not the matter of shying. One should also try to perform rather than being inactive and watching. Improvement is in action not in idleness.
Consistent efforts for Improvement
Consistency gives the actual graph of performance. For faster improvement one should be consistent in putting efforts so that one can easily see the steps of process and improvement. It is often seen that people stop interacting in English and they think of getting improvement. It is quite obvious that without relevant efforts, nothing executes.
                                    One should verify the content oneself before presenting it to others. Self stamp ensures the self confidence that a person should have. Our handwriting also plays an important role in building self confidence. We write for others not for self. Similarly efforts are required to make your message presentable well for others. Remember that you are talking formally so it should be conveyed in formal manner only.
Following these ideas, you will definitely find improvement in your way of thinking and once way of thinking is strong, nothing is challenging for you in fact the part of fun and learning.
Happy Learning!
Stay tuned for more updates!
Thanks with Warm Regards
Aditya Kumar Dubey
Head of the Department
(English and Interview Skills)
Centurion Defence Academy
Alambagh, Lucknow
 
 
Read More About
How to Reply Strengths and Weaknesses in Interviews
Ways to Improve Your Presentation Skills
How to Get Fluency in English Language