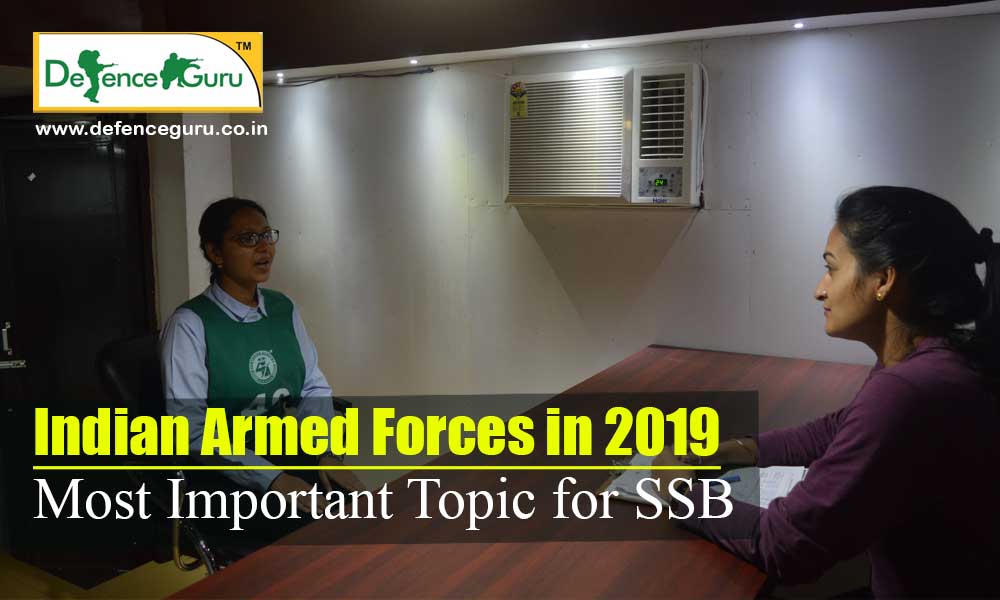 THE UPWARD SLOPE OF INDIAN DEFENCE SYSYTEM
Globally venerated Indian Defence System has moved up ladders in the past few years. Since its inception in 20th century, India has emerged as world's second largest military force along with having world's largest volunteer army. Needless of an introduction, the Indian Defence System is a crucial part of the Republic of India and encapsulates 4 uniformed services:
Indian Army,
Indian Navy,
Indian Air Force,
Indian Coast Guard
With its headquarters in New Delhi, the Indian Armed Forces work under the President as its Supreme Command. The duties of national defence are approved by the Cabinet and all this is taken care under the Ministry Of Defence. Below I listed some points that explicitly summarise the upgradation of Indian Defence:
Year 1922 proved fortunate as women were granted the right to be employed as officers in Indian military.
According to 2018-19 data, Indian Army has 3.8% women, Indian navy has 6% women and Indian Air Force has 13.09% women.
Moreover women fighter jet combat pilots were also inducted from 2015.
Recent implementations include: recruitment of 20% women in military corpse; announcement of recruitment of 33% women in CPRF and CISF; last but not the least, women under SSC will now be eligible for Permanent Commission as well.
EDUCATION AND TRAINING: DRDO (Defence Research and Development Organization) is the eye catcher of Indian Armed Force, being developed in 1958. By now it has a widespread network of military academics and training centres across India. For instance, military schools, Sainik schools and Rashtriya India Military College. A hike in development is soon to appear as the budget of 2018-19 has sanctioned Rs. 18,000 crore to DRDO. Add to that, DRDO has been injecting Rs. 400 crore into IITs for advanced aeroscope and nuclear development.
WEAPON- India has raised its stature with the introduction of new long range sniper- rifles, speedy underwater scooter, human portable anti- tank weapon system, and micro drones. Some notable upgradation include:
AIRCRAFT- In 2015 India finalised the contract for Apache AH-64E multi- role helicopters; aircraft RADAR has been incepted recently; MiG-21s, Bisons and Mirage- 2000 Aircraft have been modernized; upscaling of FGFA along with 40 improvements has commenced; development of Su-30 MKI and Mark II have further added to our pride.
NAVY- High tech equipments like INS Chakra, INS Vikramadtiya, INS Vikrant and Arihant Class has been launched by Indian Navy.
MISSILE and GUNS- Outdated 130mm field guns have been upgraded to 155mm. Not to forget, India has proudly developed Hawk XXI- the world's most advanced air defence missile system.
PERSONNEL- India turned world's largest military force in 2010 with a count of 1.4 million active personnel, 2.1 million reserve personnel and 1.3 million parliamentary personnel and the count keeps increasing!
PROGRAMS LAUNCHED- It's worth praising how India has successfully launched tonnes of military programs. Some notable ones include:
The launch of PAD (Prithvi Air Defence) in 2006 and AAD (Advanced Air Defence) in 2007 under the Ballistic Missile Defence made India 4th country in the world to successfully develop anti- ballistic missile system.
World famous, Barak-8, an anti- air and anti- missile defence system was incepted in 2017.
The high paced intelligence of DRDO has developed high accuracy finding pods, active phased array radar, mission computer and high performance sonar systems.
Furthermore, in 2008 DRDO broke the news of successful completion of IGMDP that started under Dr. APJ Abdul Kalam and consist of 5 projects: Prithvi, Trishul, Akash, Agni and Nag.
India successfully developed Shakti ACCCS as a joint effort of BEL, CAIR, ARDE and PMO.
Just recently F-INSAS program has been launched to train soldiers into a self- equipped killing machine during acute war situation.
India regularly dedicates its time and service to UN peacekeeping mission followed by a supply of 1,60,000 troops, the largest troop count till date.
Furthermore, according to 2103 data, approximately 8000 Indian UN peacemakers (men and women) served in 9 missions across the globe.
The Indian Navy added further jewel to its crown by traversing the South Pole on skis in 2006.
RELIEF OPERATIONS- Philanthropy is in the roots of our nation. When it comes to offering help, India stands first in line. Till now Indian military has successfully conducted numerous rescue operations, national as well as international. For instance: in 2015 Indian Air Force helicopters rescued a huge mass of people from Chennai floods; in 2013 Uttarakhand flood, Indian Armed Force effectively managed to rescue entrapped people; India also rescued 4640 people in 2015 in Yemen crisis; lastly, India regularly provides food and medical facilities around the globe through its Cargo Aircraft as it did in 2010 Ladakh flood.
If you have thoroughly read the above article then you won't waste a second to applaud for our glorious India. In just one decade this golden bird has equipped herself with the best weapons, personnel, programs, training and what not. With such an outstanding progress, Indian Defence System certainly has a long lifetime!
Read More About
Frequently Asked SSB Interview Questions
How to Prepare for Lecturette in SSB
Top 5 SSB Coaching in India